So this year I stopped procrastinating and decided to give sculpting my all. As of next month I am going to be available for hire as a freelancer for sculpting work. I'm a professional Web Developer, but I'm bored to death of it and it's pushed me to follow my heart.
I am working on a small range for myself (Project Samhain), which is loosly celtic and based on the Irish book of invasions. It's a nice little sandbox mythology. I am also doing some commission work which I cannot talk about just yet. I like doing random impulsive sculpts, so will happily sell on anything people like that doesn't fit in my range.
Here is my first model to be sold by myself. This was the challenge really - putting something outthere to prove to myself that I could. Meet Morrighu, the Fomorian Witch.
And my average paint job: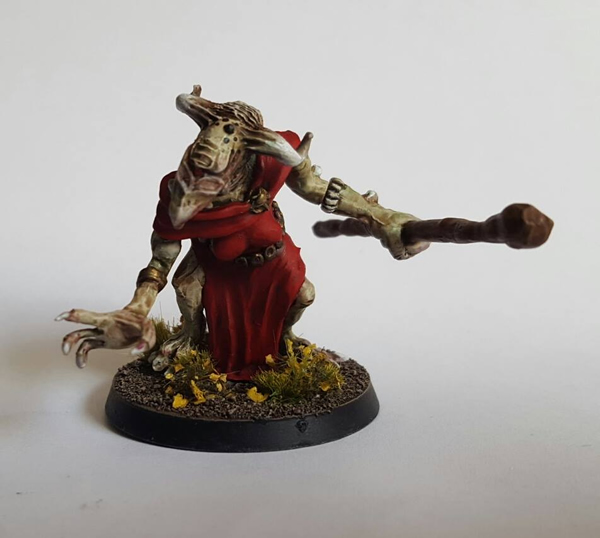 I also took part in the Circle of Chaos Kickstarter - a fun group project to put out a small mixture of chaotic miniatures. I did an evil Dryad!
From here on, it's all WIP work towards gathering a small collection for the Samhain project.
The first model I started for the project is an Undead Ogre. This was intened to go with Tim Prow's Heartbreaker models, but has moved quite far from that style. He needs a shield and a better head.
Then there's the Minotaur. It's clear what work he needs doing...
and most recently, I've started a very hungry Cyclops:
So, assuming this is the correct place, this will be my work in progress thread. Please feel free to comment and offer my your thoughts.