Hi, I'm Anthony from Rocket Tortoise Games. I thought I'd introduce myself and ask for some critique and suggestions as well. I've been working on a digital sculpt for my own science fiction game called Exoshift, it's a combat drone meant to support infantry on the ground. It can alternate between quadrapedal movement in rough terrain, or wheeled movement for roads and other smooth surfaces.
The tech level of the setting is mixed, with a hefty dose of cost vs effect involved. So while there is hover and energy shielding technology commonplace, equipment that is more practical and effective per cost tends to be used more.
The legs and turret aren't finished yet, I'll be redoing a lot of that so it can be cast in resin more easily. The surface of the main body will be smoothed out and hardened in the final version, right now I'm mainly worried about the forms.
The plan is to release this first in 28mm-32mm with multiple turret options, then rework the sculpt for use in 20mm and 15mm.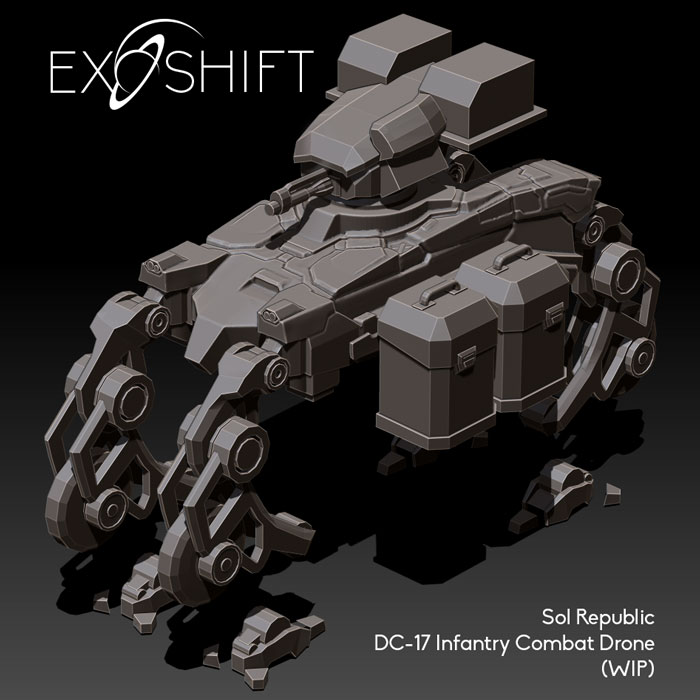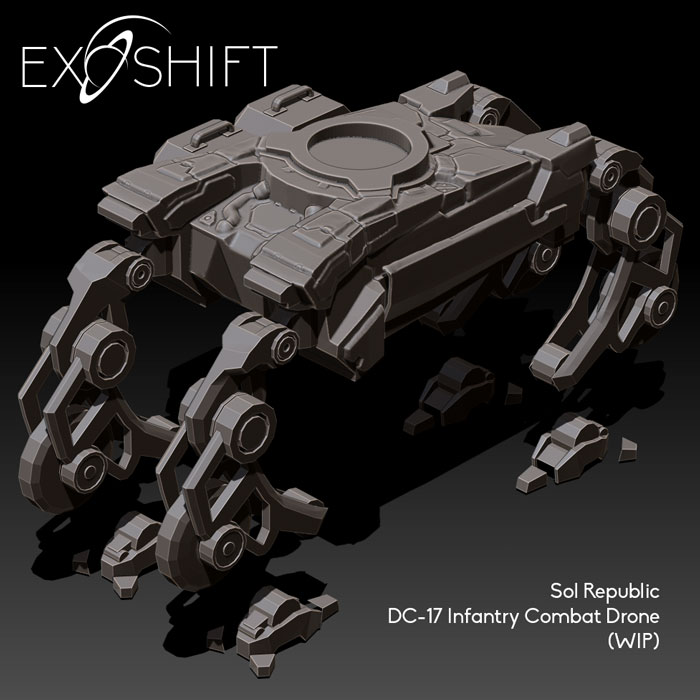 For scale: