Some stuff from the ex-WF people, nicked from TMP....
"We just wanted to let everyone know that our very first 28mm (1/56 scale) hard plastic set ? USMC Infantry ? for our Alien War range is now available to purchase!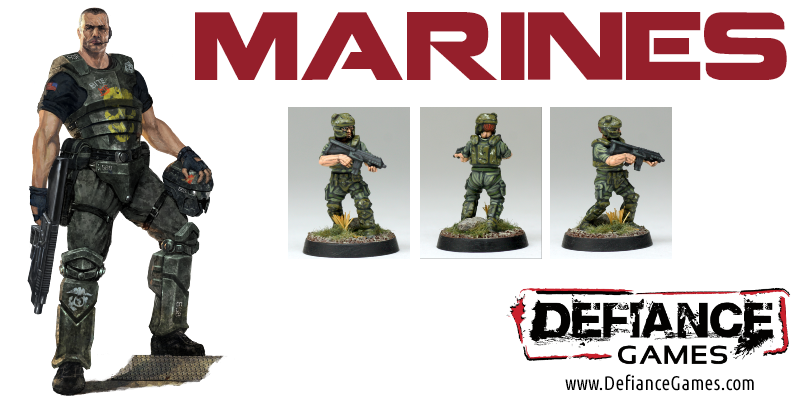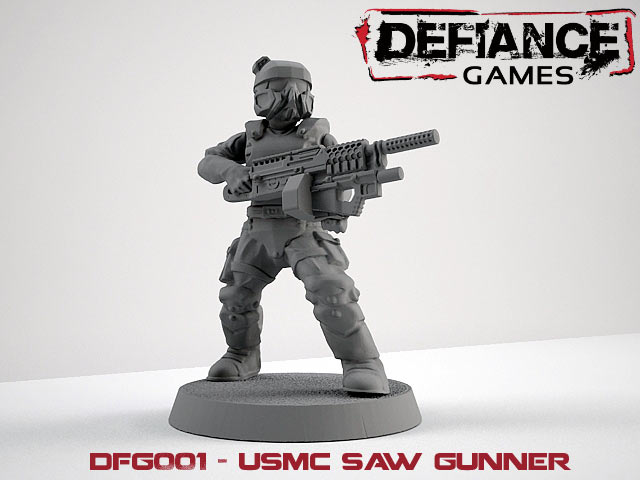 The Marines come in a 24-figure box set (including 24 25mm round hard plastic bases). There are a variety of helmets (both open and closed), and bare head and 8-point cap options. Weapons include the standard M46 rifle, M-46 with underslung M-504 grenade launcher, M-46 carbine, and the powerful SAW seen above! There are also loads of extra ammo packs, attachments, and backpacks.
This is our first set in a planned SF range that will also see releases for USMC Hardsuits (40mm tall power armor), Alien Bugs, German Panzergrenadiers, Chinese Imperial Infantry, Female Marines, Vralk Warriors (our first intelligent alien species), and many more over the next few months.
This set has an MSRP of $29.95 ? but there are also 4-set and 8-set deals to help you build your force quickly.
Pop on over to our site to check them out:
link
Also, while you're there ? sign up for our newsletter and we'll keep you up to date on the latest releases!
Thanks TMP!
Tony
Tony Reidy
Defiance Games
defiancegames.com
All Defiance Games Products are Proudly Made in the USA (actually ? right here in Massachusetts!)"