We are very pleased to release a bunch of new stuff for Middle Eastern conflicts -- a "Technical" (a pickup truck dragooned into military service), a GAZ-66 (synonymous around the world with "Russian truck"), and a ZSU-23-2 double anti-aircraft autocannon that is used in low intensity conflict primarily to throw lots of high caliber rounds by direct fire. All are available now:
http://khurasanminiatures.tripod.com/mo ... stern.html
The ZSU is frequently mounted on a GAZ -- and, alarmingly, also VERY often crammed into the pickup body of the Technical! The latter with the help of an I-beam frame, which is included with the ZSU. Toward that end, we have deals available that combine a vehicle and a ZSU.
The ZSU is also available in two flavors -- one has a crew of Middle Eastern irregulars, the other for Soviets/Russians or their satellites or allies.
The basic GAZ set comes with parts for both the canvas cover and the wood side rails. The basic Technical set comes with four guys and three machine guns.
Here's the technical with a guy manning an M2 HMG: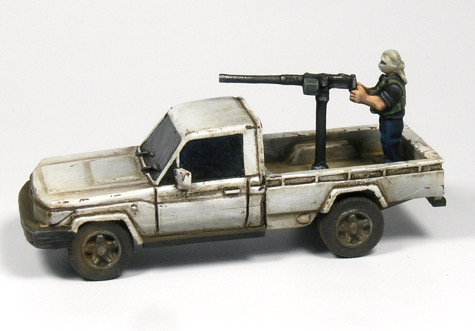 … the Technical with ZSU with irregular crew: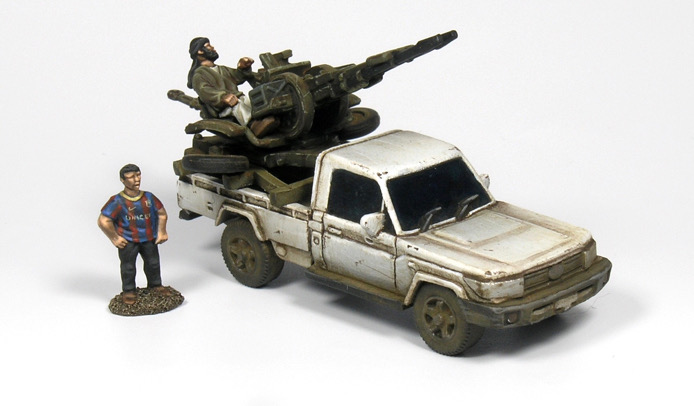 ... and the GAZ with the ZSU with regular crew: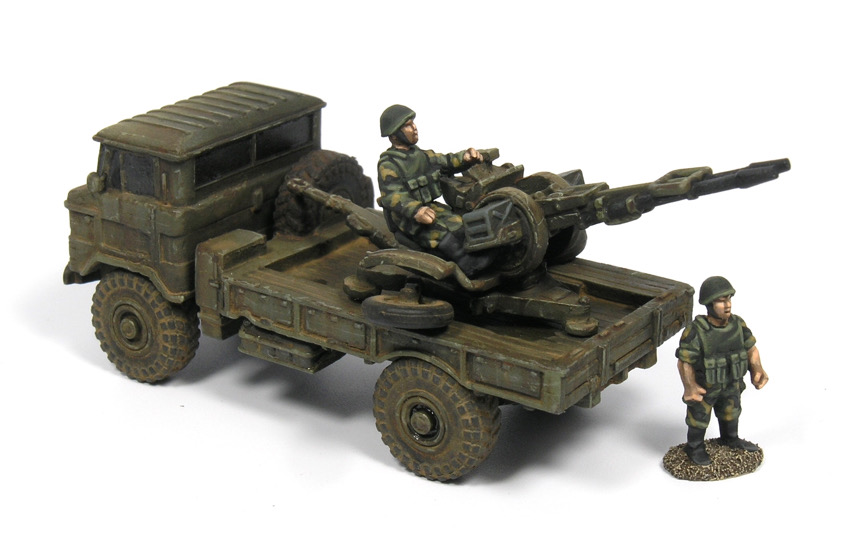 Other combos are available as well, and all the stuff is available separately.