Hammerhead 2016
will be taking place on
Saturday 5th March
at the
The George Stephenson Exhibition Hall, Newark Showground
, Newark, from 10am until 4.30pm.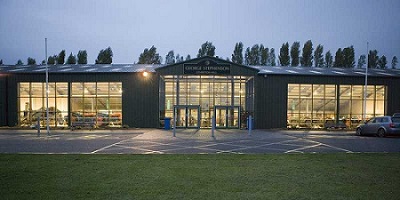 The Hammerhead Venue
All
50+ games at Hammerhead are visitor participation
, which means that you are very welcome 'to have a go' at a wide variety of different historical and fantasy based games run by intrepid gaming clubs, historical societies, wargame companies and enthusiastic groups of gamers. You will be able to play a full game or simply move a few miniatures, roll some dice, have a chat with the people running the game and then move onto the next. The show provides a great opportunity to try out new or familiar game systems and spend a day indulging yourself and friends in this absorbing and fascinating hobby. Whether you're interested in Napoleonic, WW1, WW2, Medieval, Ancients, Fantasy or Science Fiction, we are sure that you will find a selection of games you would like to play.
There is a great selection of
45 top traders
selling a wide variety of wargaming wares, miniatures, terrain and scenery, books and gaming accessories.
Hammerhead show will be hosting a
Tabletop Sale
, you basically hire a table for one hour to sell your unwanted wargames items. You can deal directly with the buyers and answer any questions they may have. With no commission, you keep all the profits.
The Hammerhead 2016 miniature, a French general, will be available for the first time on the day of the show for the token price of £1.00 GBP, or
FREE if you purchase your Hammerhead 2016 Entry ticket online
prior to the show. See website for details.
Parking is plentiful and FREE
. Newark Showground is
only a few minutes from the A1
at Newark Junction.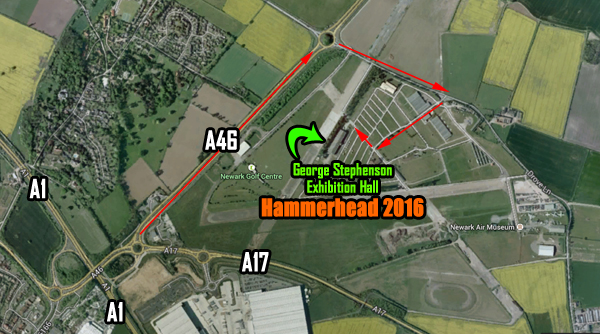 For full details of all the traders and games plus tabletop sales and entry ticket sales, visit the
Hammerhead Show website
,
http://www.hammerheadshow.co.uk
Looking forward to seeing you there, for a great day out!
Find us on Facebook
https://www.facebook.com/Hammerhead-Show-304735759662443/
Check out the 2015 clips on Youtube:
https://youtu.be/dZeZU0RKlUM
and
https://youtu.be/hfJtjTvhAQo
Hammerhead 2016 is being run by Kallistra Ltd with assistance from The Forest Outlaws Wargamers Club and the GCN.