Some friends rencently asked for an extension of Argad medieval / pirate rules to the Napoleonic period. The intention is to game short skirmishes in the Peninsular and in the retreat from Russia. So we wrote some adaptations and said we'd test them.
But, um, it happened that two group members wished to see an attack of la Haye Sainte in 1815... which certainly is not the kind of 1:1 skirmish we want to do! lol ...but OK, a test is a test, so... we did it (while recognizing that it was not serious). The scale is about an escouade for a battalion...
...and, so, some unusual events happened, as marechal Ney taking position inside a square of... escouade... while some of his men were busy breaking the door of the barn...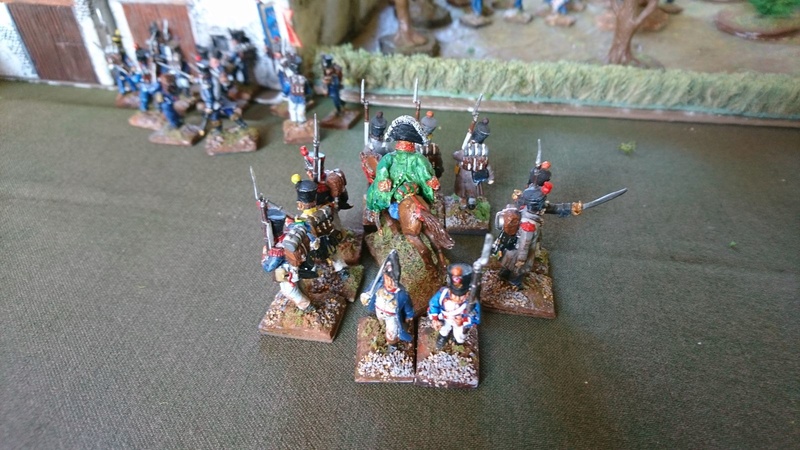 AAR and pictures (in French):
http://argad.forumculture.net/t1984-ca- ... elan#18558
and:
http://dunapodanslair.blogs.fr/index.html#a580239