A game we played last Saturday.
The pre-Gaelic name of the river Forth doesn't seem certain, we follow some scholars who suggest "Voritia".
There were 5 players and a GM. This adventure is a sequel to a campaign, (slowly) running since ...nearly ten years, often with the same characters, or their heirs or other relatives after them, appearing again and again:
- "Drustan map Fergus" a British sub-Roman leader. This time he is guarding an old tower on the coast, and must raise alarm in case of an Angle invasion; he knows that the garrison is too small to defend the place for long.
- "Aelfric" an Angle chieftain who has no future in Angeln (Denmark) and wants to settle in this part of Britannia where his uncle Eowin is already installed (Eowin has been killed in a previous game, it was the same player, supposed not to know what happened to him). He will be looking for three standing stones in a line indicating the direction to his uncle's settlement.
- "Marwena" a noble sub-Roman British lady, whose son married Gwennin the daughter and heiress of late Pictish petty king Talorc (this player has both roles and also runs the villagers). Gwennin still has no children and it's very worrying for Marwena.
- "Galanan" a Pictish chief, also a son of late king Talorc, who did not inherit the title of his father and is very unhappy about it. He wants to raid the nearby villages to increase his fortune, and/or to get rid of Gwennin if possible.
- "Tegwen map Gaius" a British sub-Roman officer (son of a Roman officer). His job is to come and help coastal forts if alarm is raised.
The fort: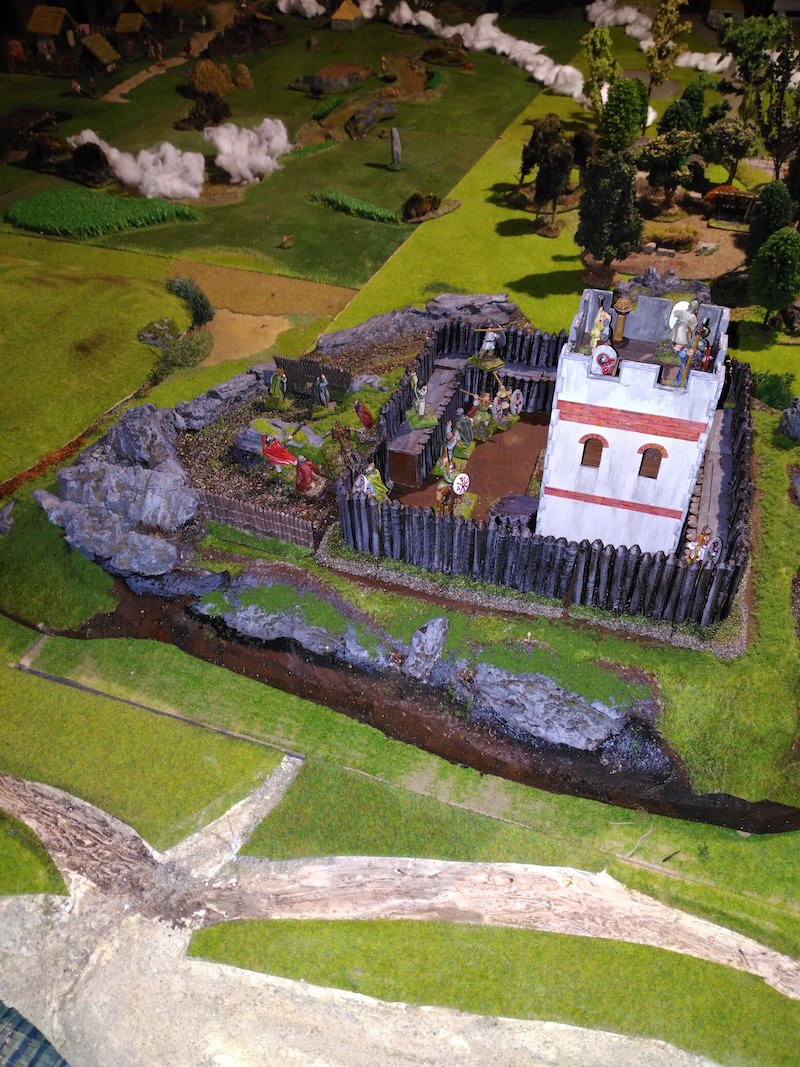 Angle ships come near the coast (in fact the third one is delayed and will arrive later).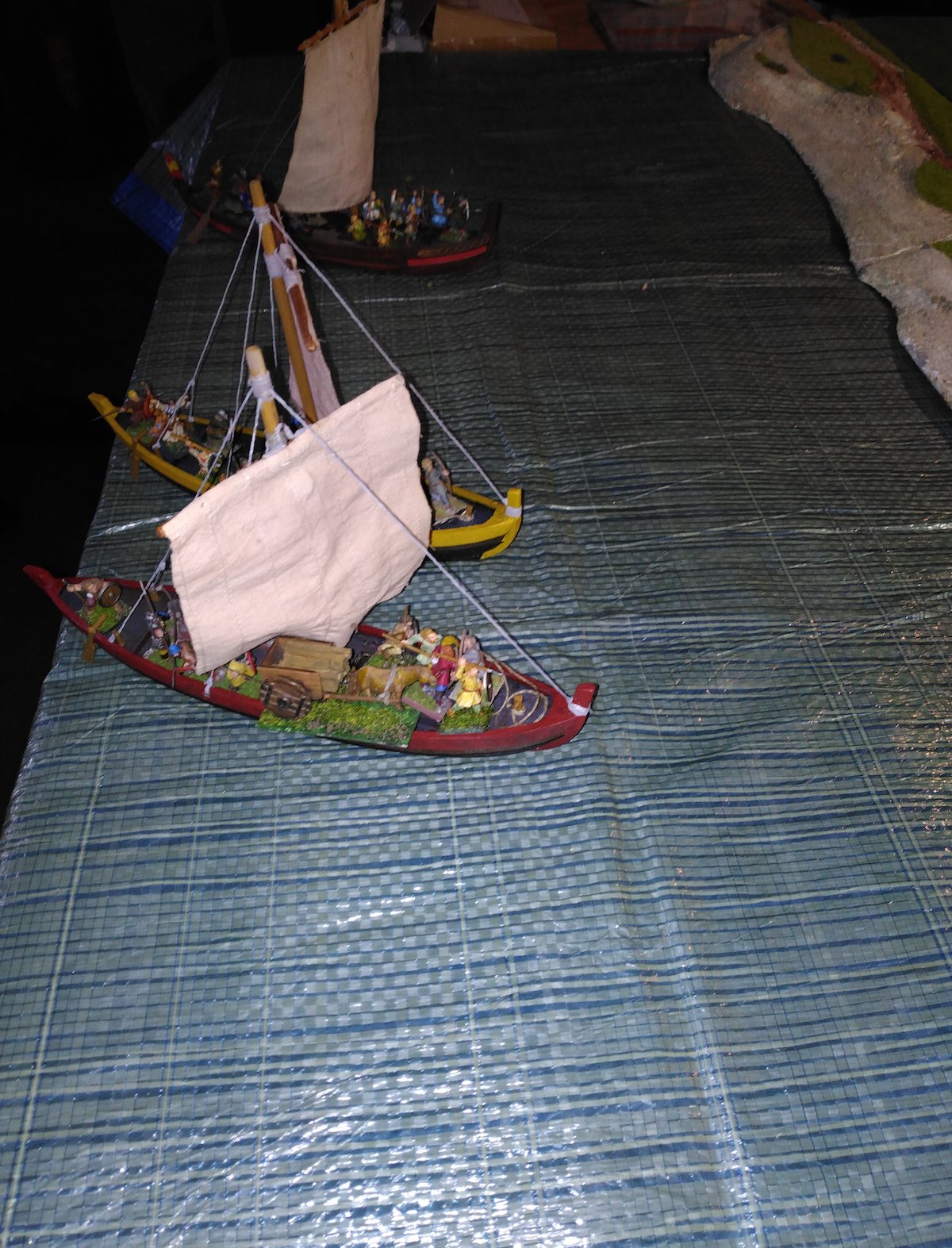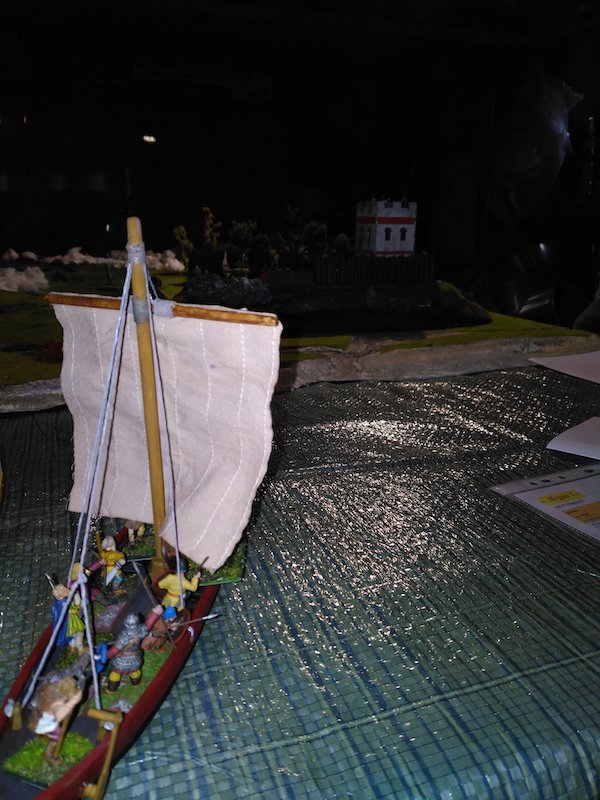 The two first ships have reached the beach: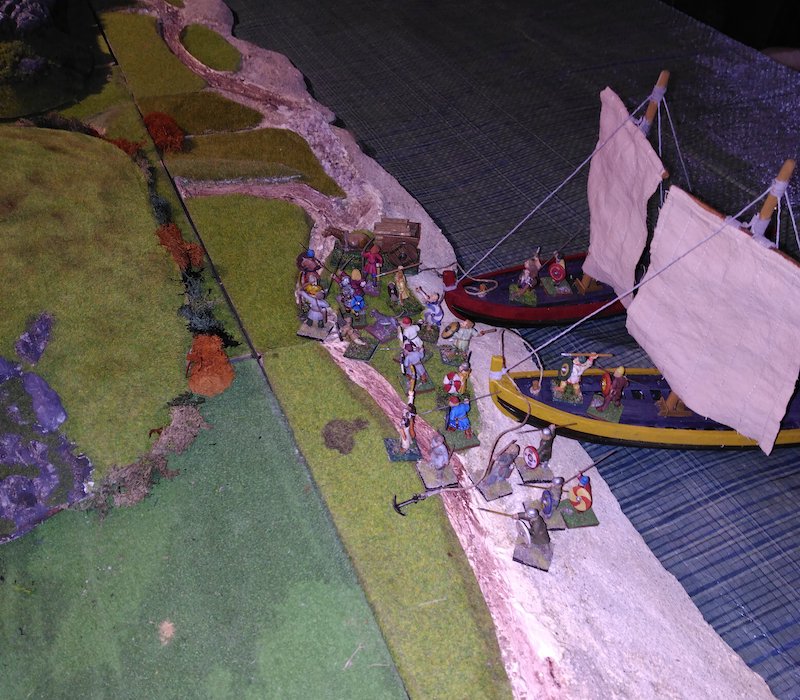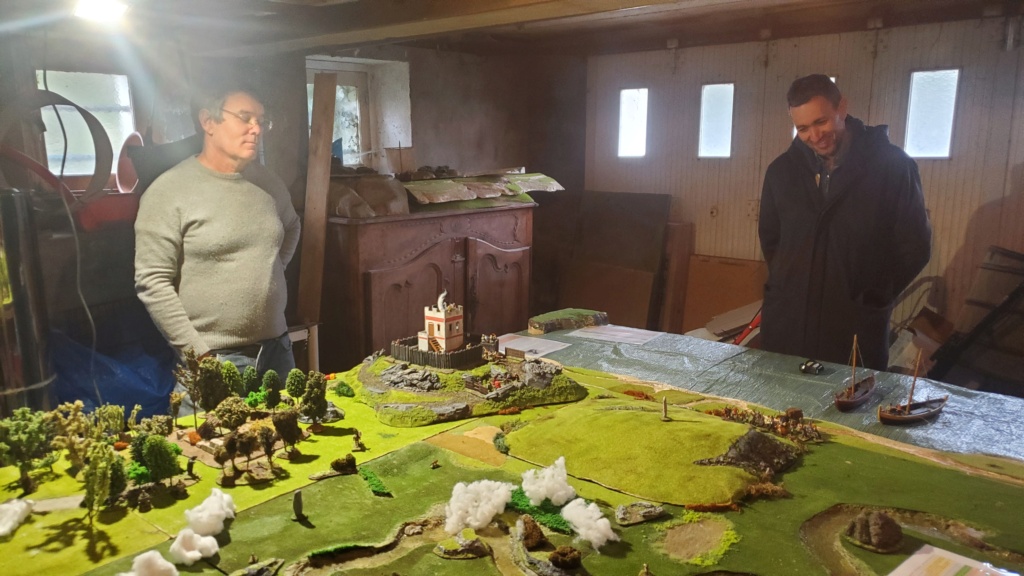 Aelfric has found the first standing stones, but cannot see the others farther inland because of the fog.
Drustan lits an alarm fire on top of the tower ...and his ballista shoots at the newcomers. Aelfric's men were not expecting this so soon and at this range, one of them is killed.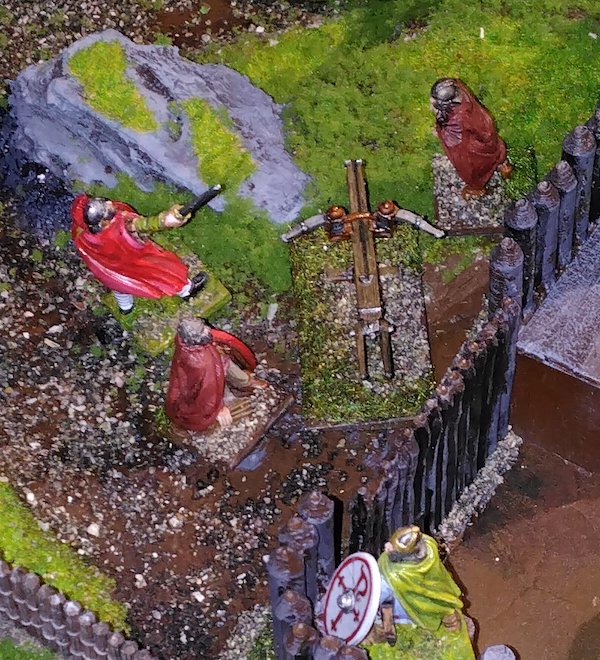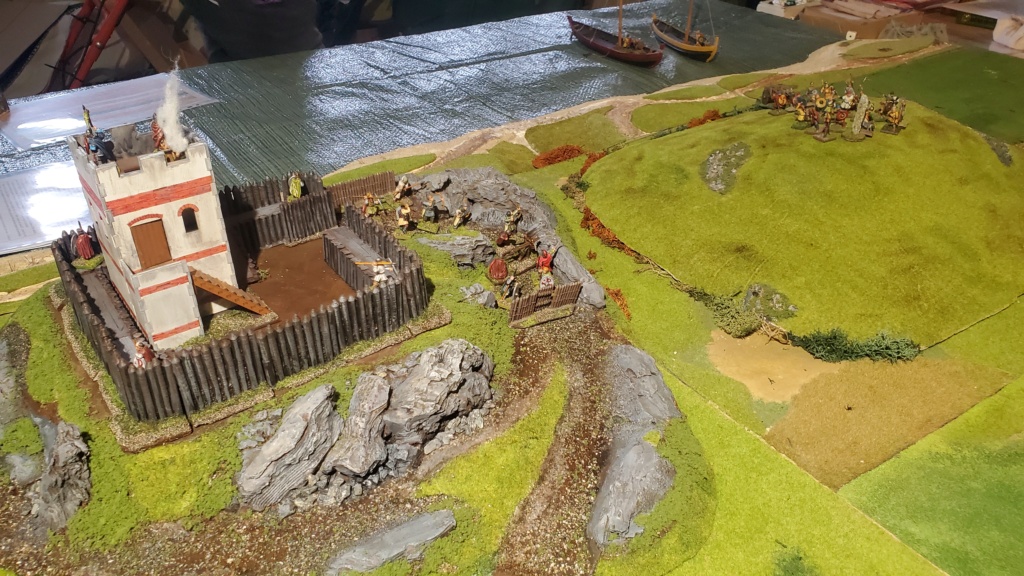 After some mumbling that he just wanted to come in peace (which make Drustan laugh) Aelfric moves his troop towards the fort.